Student unions applauded HEC for granting Allama Iqbal scholarship to Afghan students
Nasib Shah Shinwari
TORKHAM: Police and health officials at the Pak-Afghan border Torkham have confirmed that some 263 Afghan students have crossed into Pakistan via Torkham border on Thursday.
Sharing the details, Mussarat Hussain Shinwari, a police official at Torkham station said they warmly welcomed and received the Afghan students when they arrived at Torkham.
"We have made all arrangements for these Afghan students to transport them to various quarantine centers in Landikotal and Peshawar". The police official said.
Higher Education Commission of Pakistan has granted admission to these Afghan students at higher education institutions of Pakistan through Allah Muhammad Iqbal scholarship. An official source said.
According to officials, 263 have entered via Torkham border, three of them were covid positive who have been returned back to Afghanistan. An Official said adding that total of 553 students were expecting to enter Pakistan today.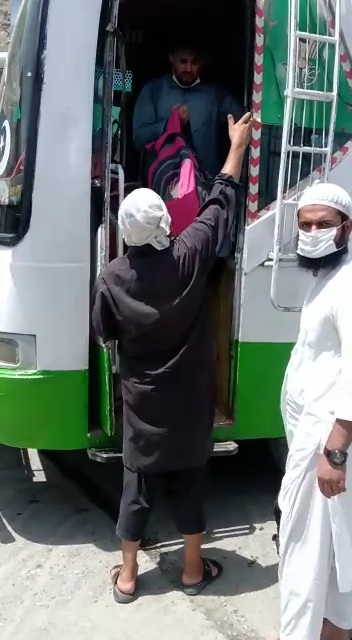 Dr.Naikdad Khan Afridi, the medical superintendent of the district headquarter hospital of Landikotal told this scribe that they had made all preparation to accommodate these students at the quarantine center.
Official sources said that majority of Afghan students have been shifted to Peshawar but some 10 students were quarantined at DHQ hospital of Landikotal.
Our health staff would provide health-related facilities to them and food will be provided by the deputy commissioner of Khyber. Official said.
Local people and students union representatives have applauded the higher education commission of Pakistan which has granted Allah Muhammad Iqbal scholarship to Afghan students.
The representatives said that granting admission to Afghan students would earn a good name for Pakistan internationally and it would also cause best relations between Pakistan and Afghanistan.