---
Pak-Afghan citizens have applauded the emergency health staff performance
The emergency health staff of covid19 demanded risk medical allowance
---
Nasib Shah Shinwari
LANDIKOTAL: The Pak-Afghan border Torkham official sources said that almost 9537 RAT(Rapid antigen test) of Pakistan and Afghan citizens conducted on crossing point where some 28 pedestrians have been found positive with coronavirus symptoms.
An official sharing the RAT details with the media said that 6173 RAT of Pakistani citizens and 3364 RAT of Afghan nationals were conducted by the expert and professional health staff at Zero point Torkham where some 28 positive cases were found.
The official says that some nine Pakistani nationals having covid19 symptoms and 19 Afghan citizens have been diagnosed with covid19 signs during the a month.
According to health staff, they send back covid19 positive Afghan nationals to Afghanistan and those inbound Pakistani to nearby quarantine centers in district Khyber.
It has been observed by the officials and eyewitnesses that the covid19 health emergency team at zero point Torkham were performing their duty 24/7 hours actively and professionally.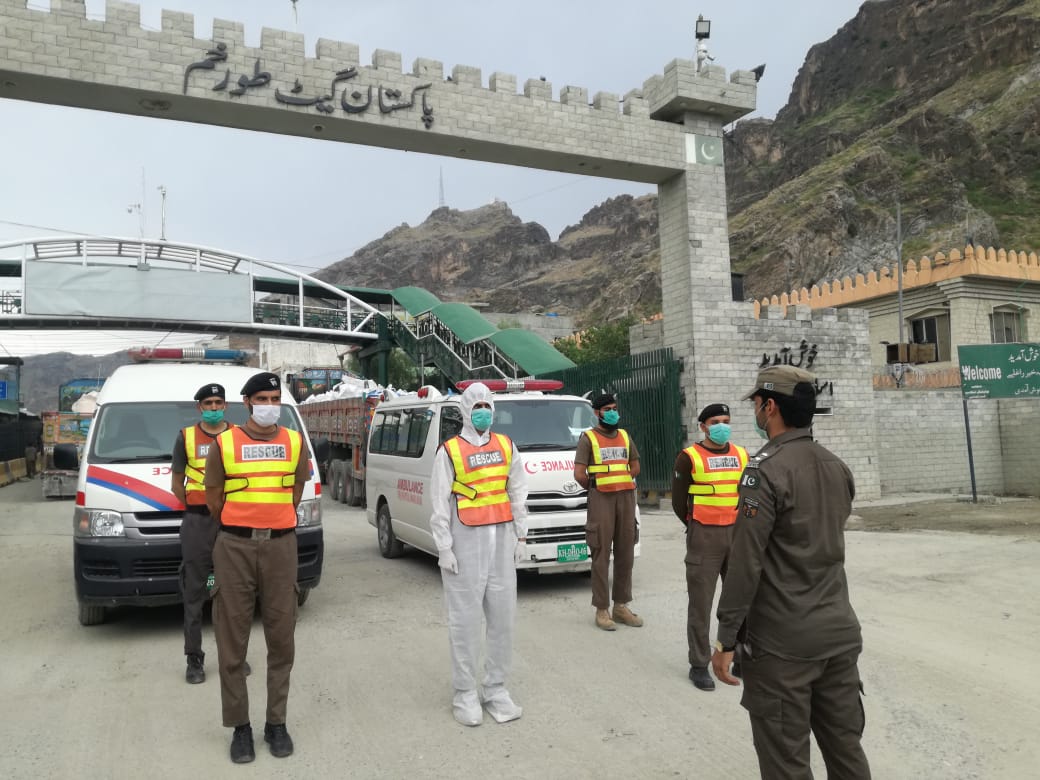 ---
The medical expert says that it was a less ratio of corona-positive cases at Torkham which shows that the government of Pakistan, medical and health staff were struggling day and night to prevent the spread of coronavirus.
Meanwhile, the health staff in district Khyber have demanded the high ups that government should announce risk medical allowance for those health staff who were performing their duties at various covid diagnosis, quarantine, and treatment centers.