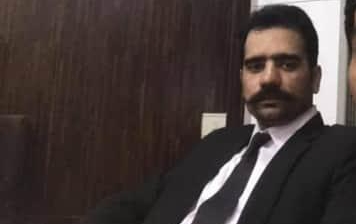 by Ikramuddin
GERMANY: Chairman Law and Justice Syed Ali Raza said on Thursday that the Central and Provincial Governments had miserably failed to provide any relief to the people, are humiliating the people instead of providing relief.
Chairman of the Law and Justice Syed Ali Raza Shah Advocate while talking with the International Global Times Media Europe and Fata Voice News Agency said that the PTI government could not implement its so-called agenda of change and reforms promised in the last general election.
He said, provincial and central governments are humiliating the people instead of providing relief which is unfortunate.
Raza Shah said the people are suffering from mental distress due to inflation and that is so hard on them.
The promises made by the present government to the people have not been fulfilled yet which is no less than oppression with the people.
He said inflation is increasing day by day which speaks of the failure of the present government.
He said the rulers are issuing mere statements advising the people not to panic, which is ridiculous and tantamount to rubbing salt into their wounds.
the central and provincial governments are urged to take effective measures to curb inflation so that the people can get relief," he added.