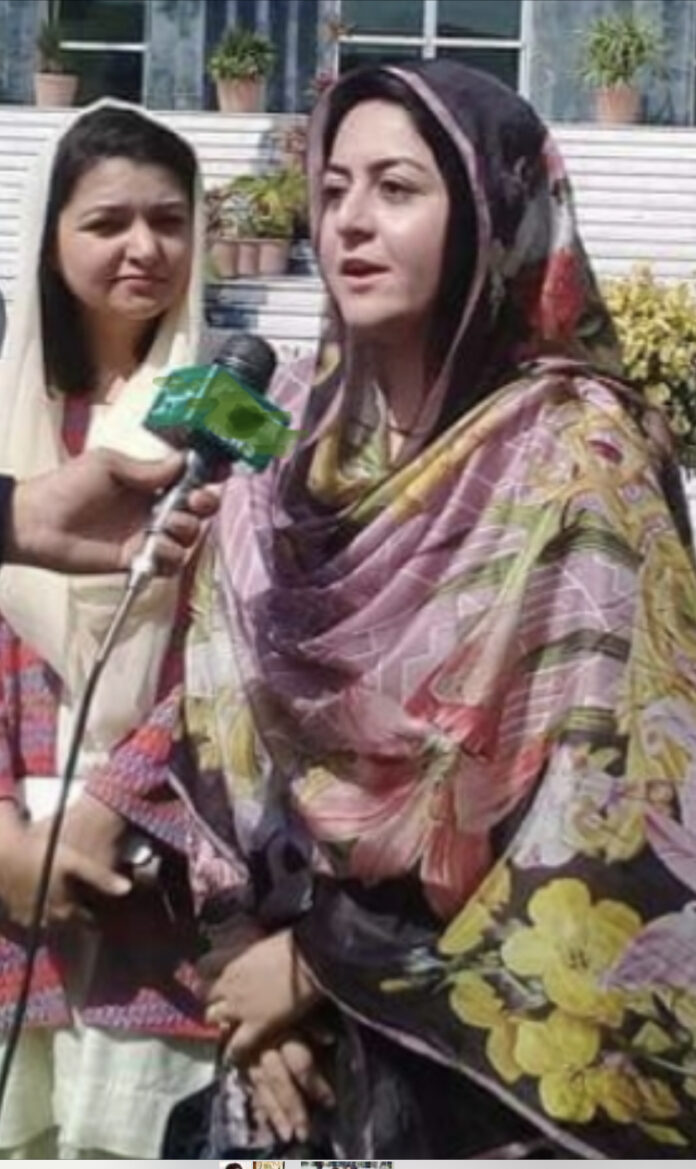 by Ikramuddin
EUROPE: Tribal women rights activist and the member of advisory group at UN women Pakistan and Former PTI candidate for a special seat for provincial assembly Ms.Mehreen Afridi has demanded provincial and central governments to give all the basic rights to the people of Pakistan.
PTI women leader and social worker Ms.Mehreen Afridi said that the provincial and central governments should provide their basic rights to the people in a timely manner. Prime Minister Imran Khan is the only leader of Pakistan who has given full support to the people in every difficult situation and previous governments have done nothing but harm to the country and the people.
She said Ehsas Rashan Package should provide electricity to the poor people. It is the responsibility of our institutions to deliver Ehsas Ration Package to the people. Working honestly can solve the problems and difficulties of the people.
Ms. Afridi said that she saluted the struggle of Prime Minister Imran Khan who truly served the country and the nation in the true sense of the word which is the hallmark of a brave and honest leader. Imran Khan should be supported so that the country and the nation is on the path of development Coins.